Deploy Google Analytics with Google Tag Manager Follow
This article will guide you through setting up Google Analytics (GA) to work with TicketCo using Google Tag Manager (GTM).
Log in to GTM or create an account for your company (organizer)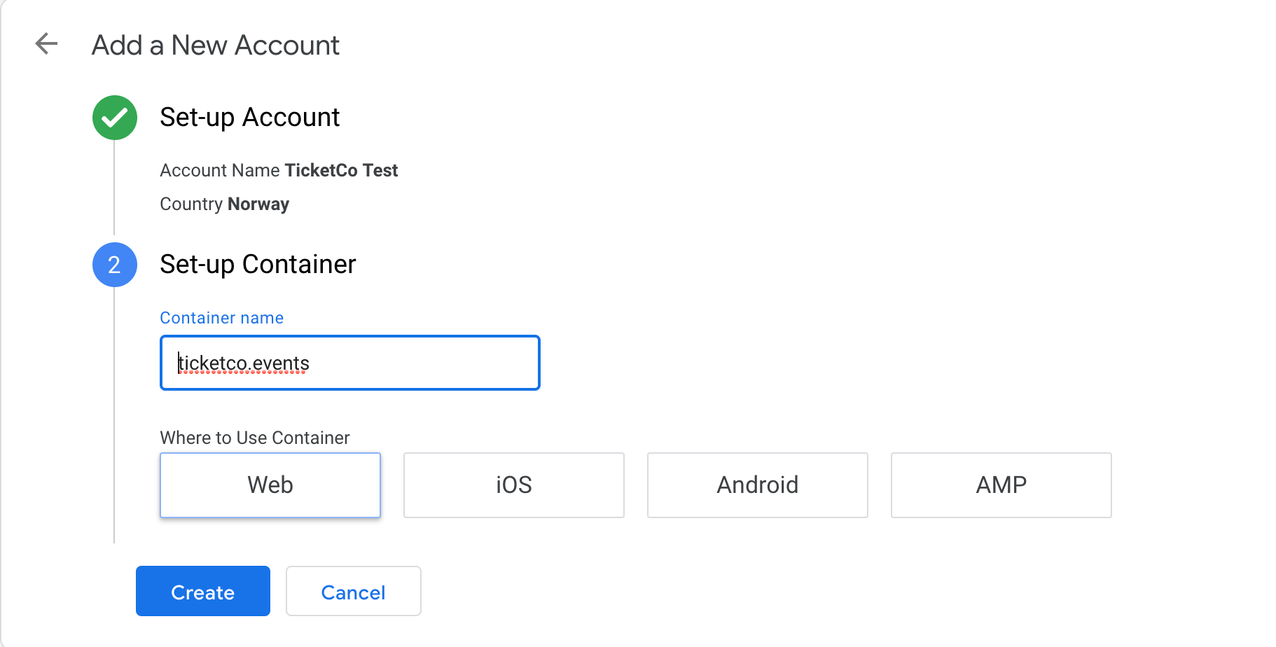 "Install Google Tag Manager" should appear when your account has been created.
Locate your GTM ID on top of the dashboard - you will need it in the TicketCo platform.

Now go to GA. We recommend using an existing GA property (if you have one). Find your "Tracking ID", which is located in the admin settings. Find "Property" and "Tracking code" under "Tracking Info". Eg. UA-123456789-1


Go to Ecommerce Settings tab and Enable Ecommerce and Enhanced Ecommerce Reporting


Click the "Admin" button, and find "Tracking info" under "Property" Settings and copy your Tracking ID (you will need it while setting up GTM)
Open GTM and navigate to the "Triggers" tab and add new Trigger.

Trigger type: Page View - DOM Ready (for "Some DOM ready Events", where Events = "gtm.dom")

Go to the "Variables" tab and create a new variable with type "Google Analytics settings"



Click "Tags" and add a new Tag to your workspace
Tag Configuration - Google Analytics – Universal Analytics

Track Type - Pageview

Google Analytics settings - add created earlier variable (Google Analytics settings)

mark checkbox "Enable overriding settings in this tag"


Add a trigger (choose the "dom ready" one created before) and save your tag.


Click "Submit" button on the top of the page

Then hit the "Publish" button (Publish and Create Version)
We recommend using Tag Manager at organiser level. Go to the TicketCo admin dashboard, and click "Promote", then "Google Tags Manager" and insert your GTM ID.

If you want to add it at event lever you need to click "Events", find your event and insert the GTM ID under "Integrations"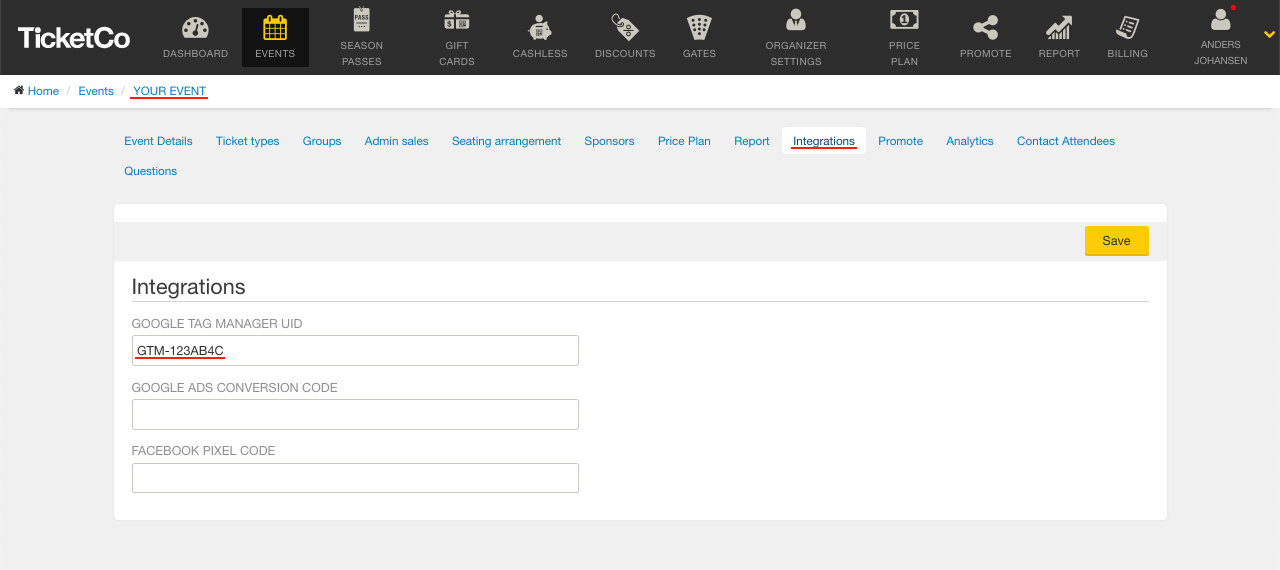 NOTE: If you want to test GTM in debug mode you can click button "Preview" in the Tag Manager, then go to your TicketCo page (yourdomain.ticketco.events)
Here is an example of what data is sent to GA: