4. Branding & Marketing
Now that you have set up your events and ticket types, you can start marketing your event! This guide will take you through how to get started with branding your pages, and how you can best market your events online.
Branding
You can use our Branding feature to white label and customise your TicketCo event page, subdomain and tickets. We will have to activate this feature for you, so send us an email here and we will assist.
You will find this feature under Organizer settings, in a tab on the left hand side:

Select Create new branding, and then give your branding set up a name. You may wish to have a few different branding setups, so that you have a default branding for the majority of your events, and then some specialised branding for a couple of specific events.
To override your default branding on your individual events, simply select the relevant branding setup under the Branding menu under Event Details:

Branding: logos, colours, fonts
When setting up a new branding, you will see lots of options to customise logos, colours, and fonts. For a more thorough look at all the possible branding customisations, and supported file types, head this way.
Click images to zoom in.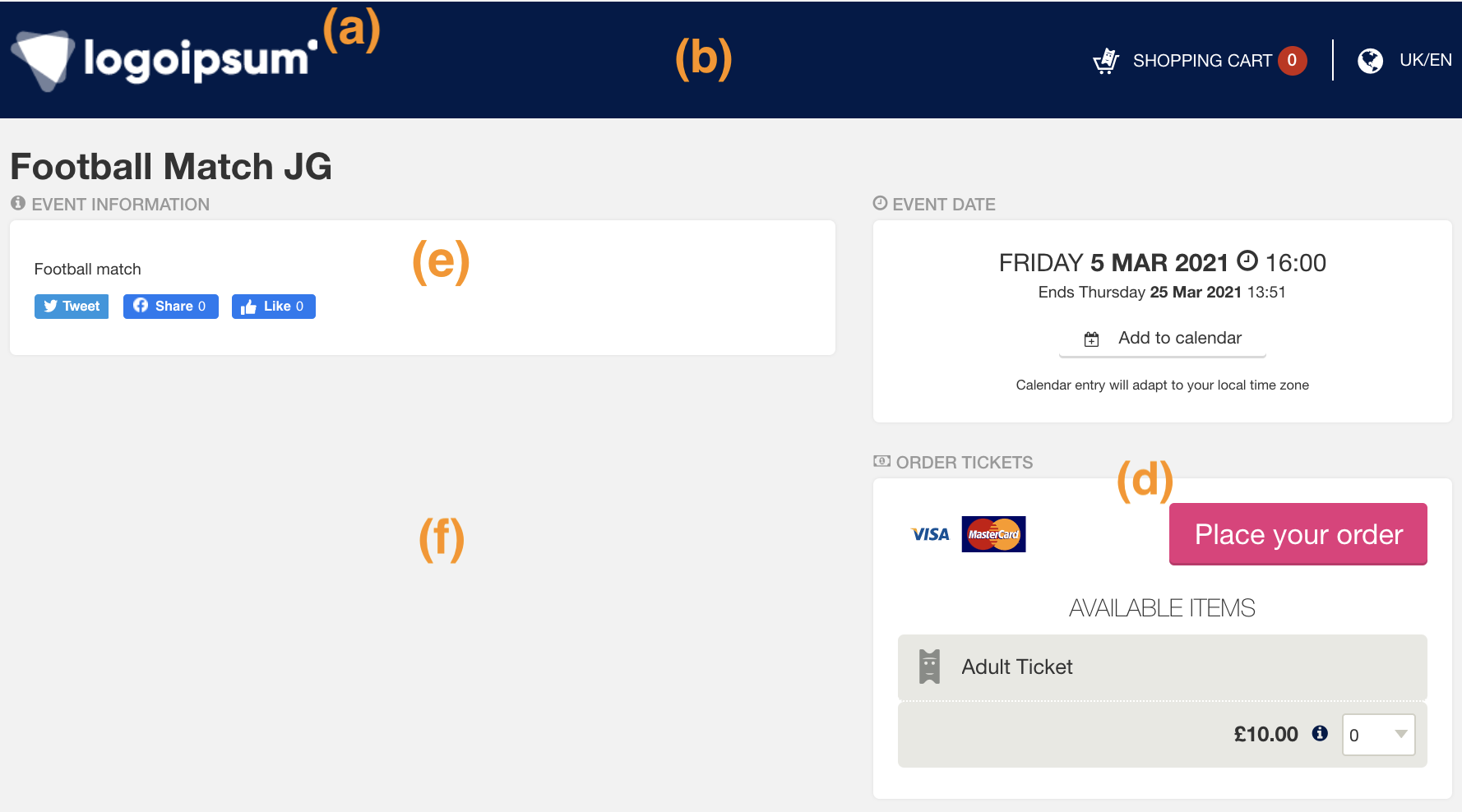 a) Header Logo Image: The image displayed above your event details, found across all your event pages and displayed on your digital tickets.
b) Header Background Color & c) Footer Hero Background Color: Colours at the top and bottom of your pages, respectively.
d) Primary Foreground & Background Colour: The colour of the "Place your order" button, often contrasting to your header and footer colours.
e) Main Card Foreground Color: The background colour for your event description and image.
f) Main Background Color: Background colour applied to all pages; you could also use an image if preferred.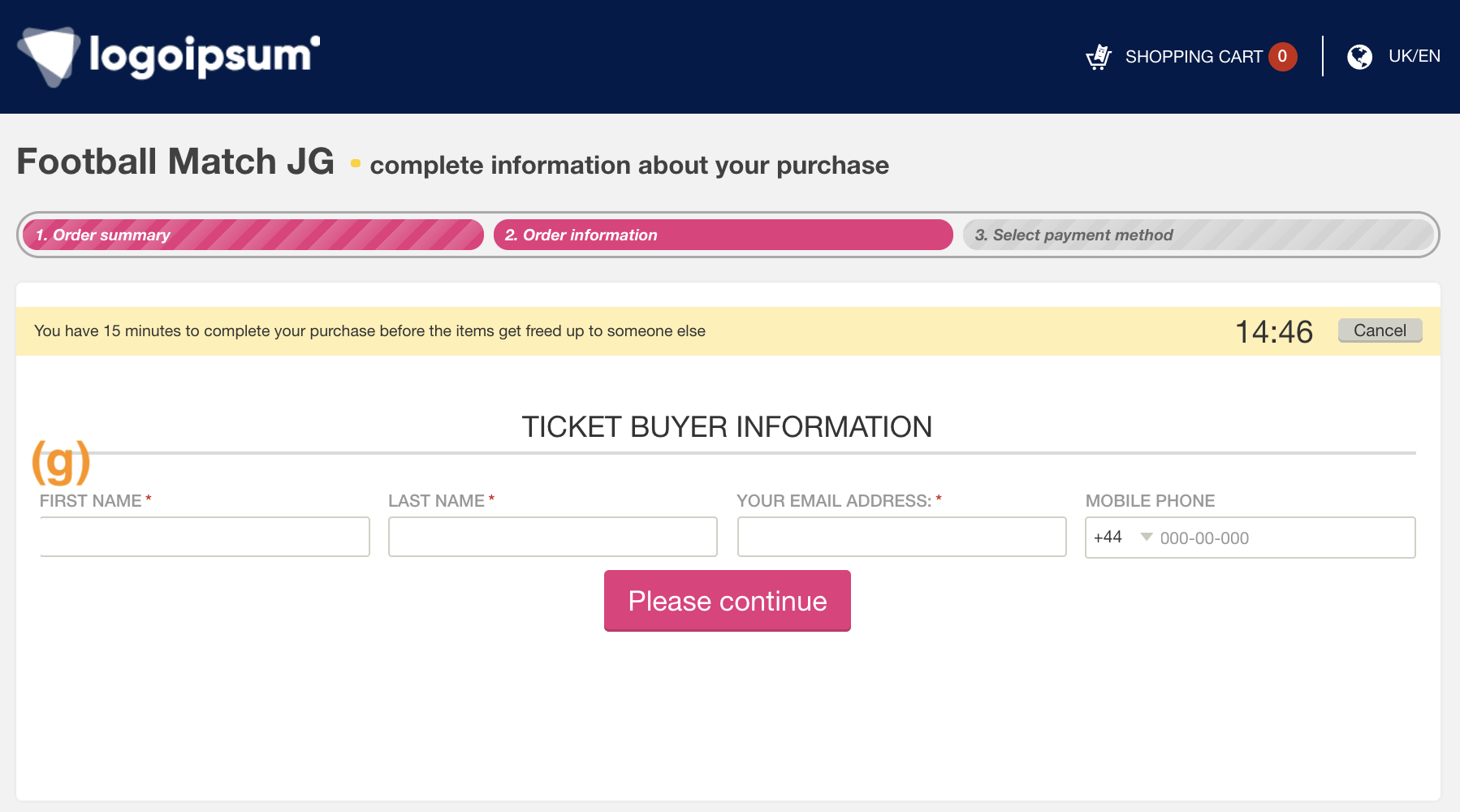 g) Main Label Foreground Color: Colour applied to obligatory text in purchase process e.g. "First name" "Last name".
h) Main Font SRC: Font applied to all text on your pages.
Marketing
Your organiser page displays all the events you currently have published in TicketCo, so linking to this page is generally the easiest and most effective way of sharing your events on social media and other websites. Your organiser page forms the first part of your event links, and is in the following format:
[subdomain].ticketco.events
If you are unsure what your subdomain is, head to Organizer settings.
You could also share the link directly to your event page on social media and your website. Under Event Details, select Copy link to event in order to copy the event link to your clipboard. You can then paste the link in a social media post, or you can create a hyperlink on your webpage.

If you want to integrate your ticket sales in your website, we have an iFrames, and more guidance on is found here. We also have a Tracking links feature which allows you to monitor hits and sales from a specific URL.
Tracking sales with GTM & Pixel
We have developed a thorough guide found here for those who want to track hits and sales on their page with Google Tag Manager, Facebook Pixel and Google Analytics. Let us know if you would like access to this feature, and we can activate it on your account. Once activated, head to Promote in the main menu, then Google Tag Manager to input your tracking UID: