How do I cancel my tickets / my booking?
If you have purchased tickets to an event and can no longer attend, or if you have made an erroneous purchase, you should contact the event organiser directly.
The event organiser is the legal owner and distributor of the tickets, so should you contact them to see if they are able to cancel your tickets. Whether they will be able to cancel is dependent upon their policy which should have been made clear when you purchased tickets.
To get in contact with the event organiser, you can use the email address found at the bottom of your ticket. Alternatively, if you are on the event page where you purchased the ticket, you can use the Contact the organizer button found in the About the organizer section just below the map.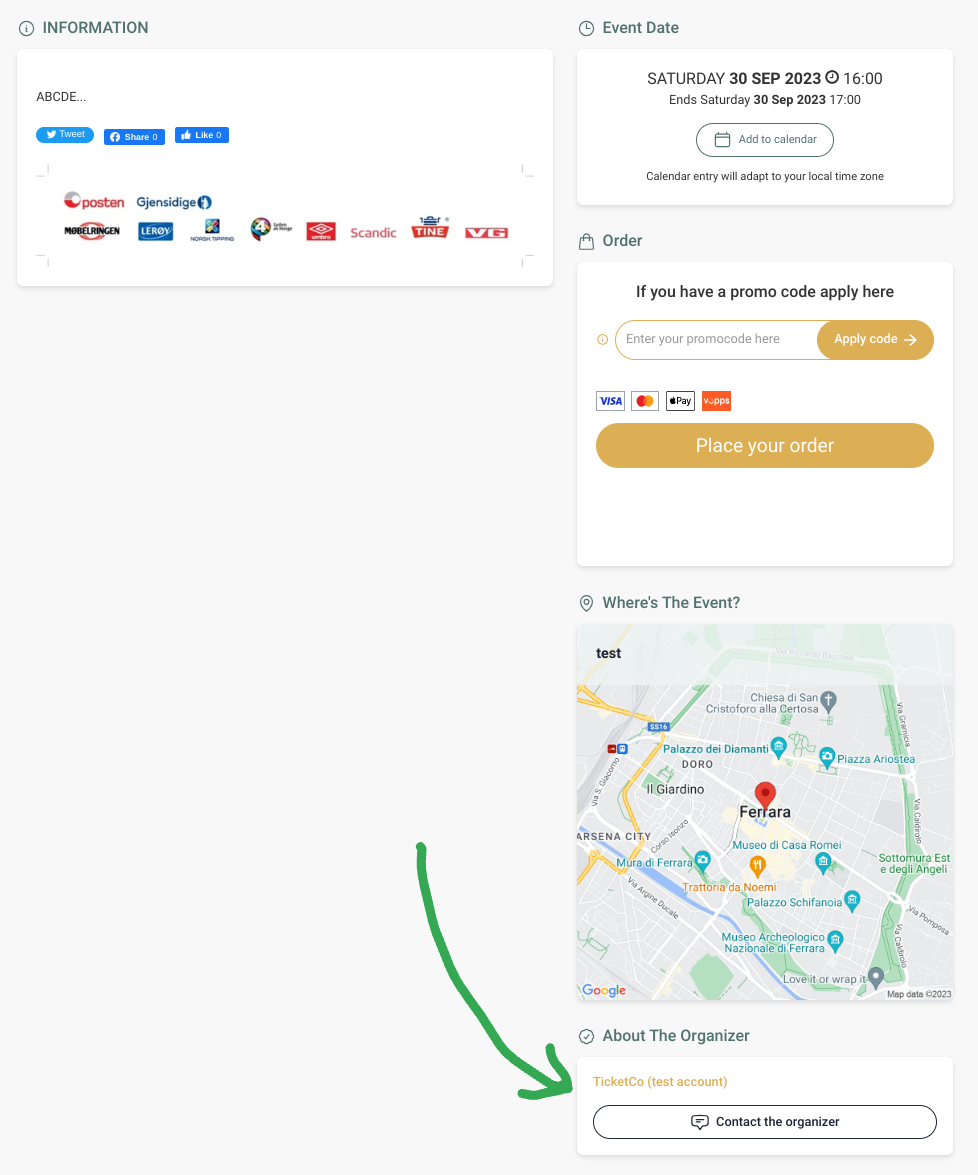 This will open up a pop-up form which you can use to write a message directly to the organiser.

For further assistance with contacting the event organiser, see this help article.
Please note that TicketCo cannot cancel your tickets without written confirmation from the organiser, which is why we may refer you to them if you send us an email regarding cancellations.