How do I redeem my reservation?
TicketCo is a platform in which different event organisers set up and sell tickets to events. An event organiser may send you a reservation for your tickets or other items, and you can use this to complete the purchase and receive your order confirmation. This article will take you through how you can redeem your reservation in TicketCo.
If you have any questions regarding the event details, then we recommend that you contact the organiser directly. You can read more about that here.
Once an event organiser sends you a reservation, you will receive an email similar to this: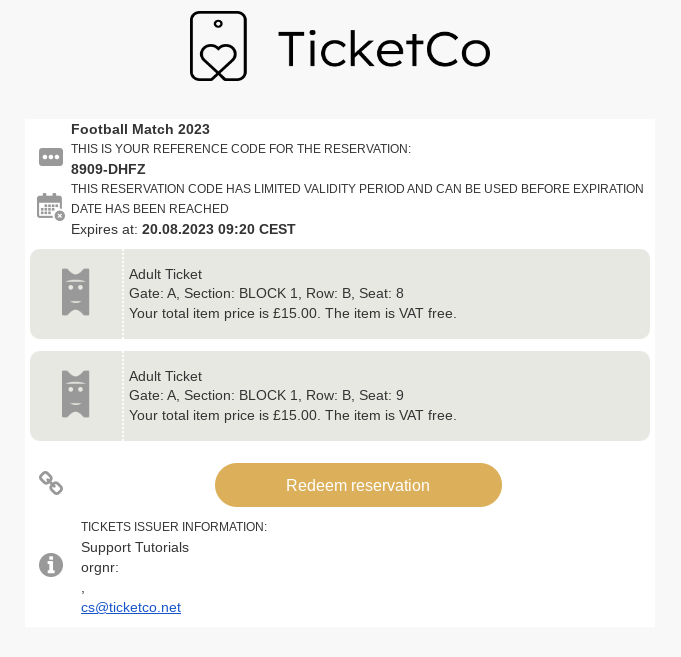 Or you may receive a text message:

You can simply use the Redeem reservation button in the email to head through to the basket containing the items outlined, and you can complete your purchase as normal.
If you only have a reservation code, such as that contained within the text message, you can head to our home page and use the Redeem reservation button there instead: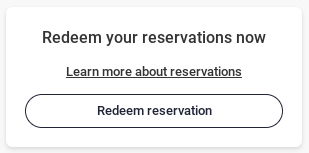 Input the code, complete the reCaptcha task, and click Proceed to payment.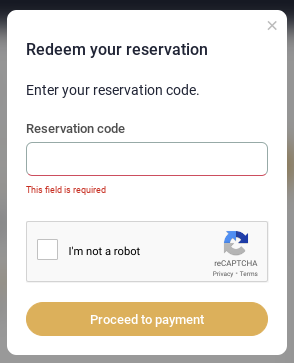 Note that in the example over, the reservation has an expiry date. That means that the tickets can only be redeemed up until the defined time period, and after that point, the tickets will have been released for general sale and the reservation link will be invalid. 

If you have any queries or questions about your reservation, we recommend getting in touch with the event organiser directly, and you can read more about that here.