Promocode tickets Follow
Create a free or reduced-price ticket type
Go to Ticket Types.
Create a new ticket type by editing the capacities you already have.
Type in the title and other information for the new ticket type like normal.
Set the price to 0 (or the desired price).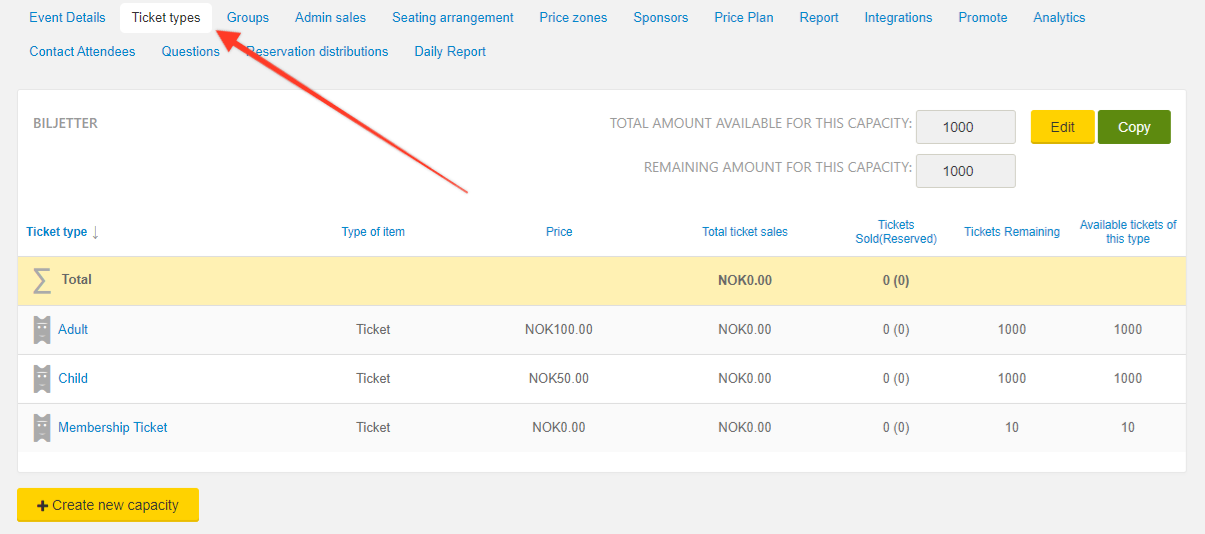 Turn on a promo code
Under the "Promocodes" field, choose the option to "Require promocode to buy ticket".
Type in the promo code you wish to use.
Choose the number of times that the promo code can be used.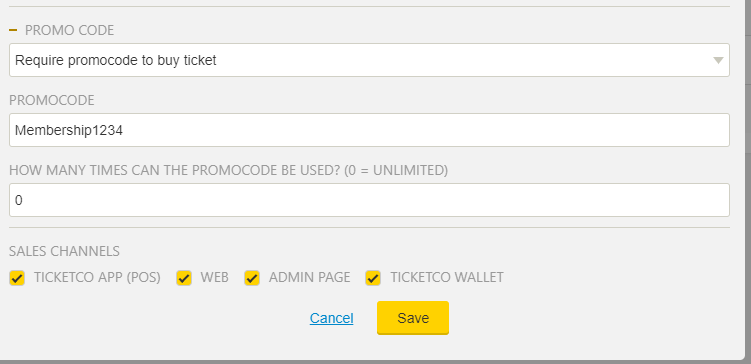 NOTE: The number of times the code shall be used is the number of times the code can be applied, not the number of tickets that can be bought with the promo code. If you wish to limit the number of tickets, you should alter the field under "Available tickets of this type".
Send out the promo code
The last step is of course to send out the promo code to those that can use it. When you type in the code and click on the button to the left (the little arrow icon), this will reveal the previously hidden promo code ticket.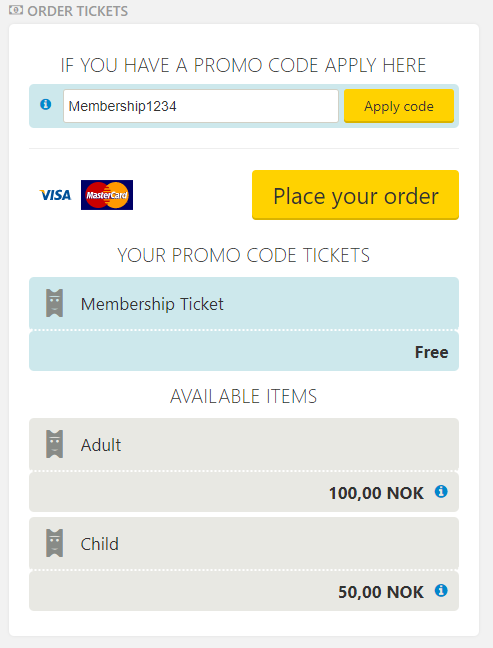 Creating free tickets for private distribution
Begin by setting up a new ticket type that is either free or discounted in price, as described above. The only difference here is that you should make sure that Admin Page is the only active Sales Channel for the ticket type.
By doing this, the ticket type will not be visible to your customers, and you will only be able to create reservations with the ticket type through the Admin Sales section in the main menu. If you want to be able to give out these tickets on the door for your event, you can also activate the TicketCo App (POS) option.