How do I use my click card?
What is a click card?
A click card works similarly to a gift card, although it specifically used to purchase access to a specific number of events within a certain time frame. For example, you may purchase a click card from a football club which would give you access to 10 games within a season; or you may purchase a click card from a theatre venue which would allow you purchase 5 tickets from their run of shows. 
The number of tickets your click card will give you access to, as well as the click card's expiry date, should be made clear upon purchase. This information, alongside your Click Card ID, will also be found on the click card itself. If you are unsure, you can contact the event organiser directly.
Which tickets can I purchase with my click card?
Tickets marked with the blue Click card banner are specifically made for redeeming with your click card.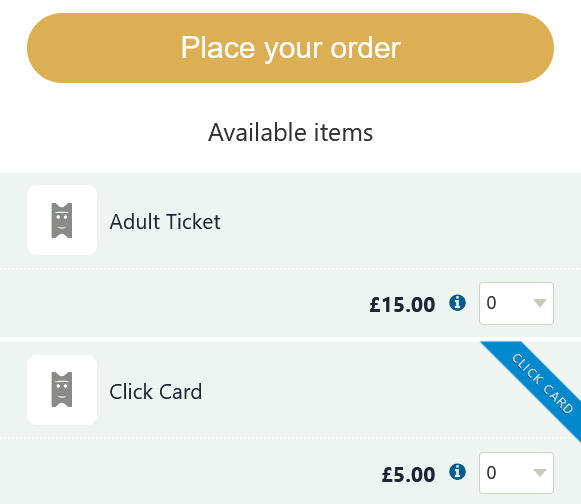 Using your click card to purchase a ticket
Select the relevant ticket marked with the blue Click card banner, and hit Place your order. Follow the steps in the purchase process until you come to this page: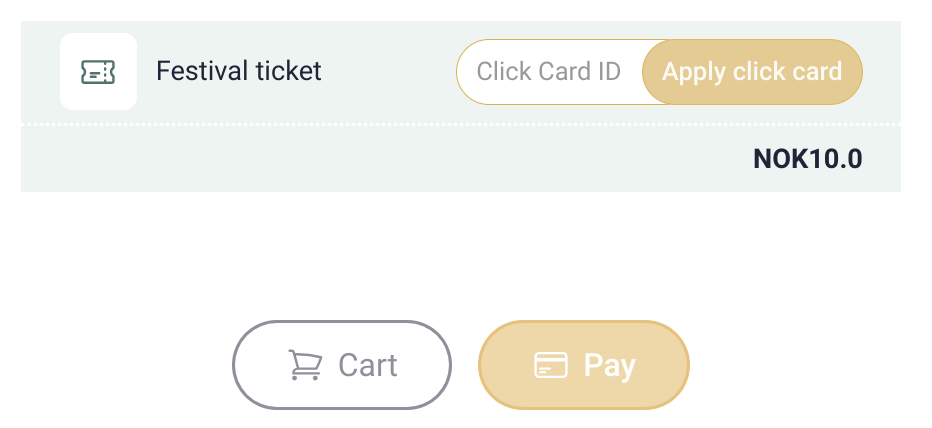 Here, you will enter your Click Card ID which will be a six letter code found on your Click Card. Then select Apply click card, and you should be able to accept our legal terms and Pay. After clicking Pay, you should not be asked for your card details, but rather you should receive a confirmation of purchase page.
You should be able to use your click card to redeem the exact number of tickets as stipulated when you purchased your click card. That is to say that a click card with 10 "clicks", will allow you to purchase exactly 10 tickets - no more, no less.