Gift card payments in the TicketCo app
If a customer wishes to pay for a ticket or another item with their gift card, you can accept payment in the TicketCo app. This applies to both our Android and iOS organiser apps, which you can read more about here.
Accepting gift card payments
1) Start the sale as you normally would, by selecting logging into the app, selecting Sales, adding the items to the basket.
2) When you are ready to accept payment, choose Mixed in the menu at the bottom, then select Redeem next to the Gift card option.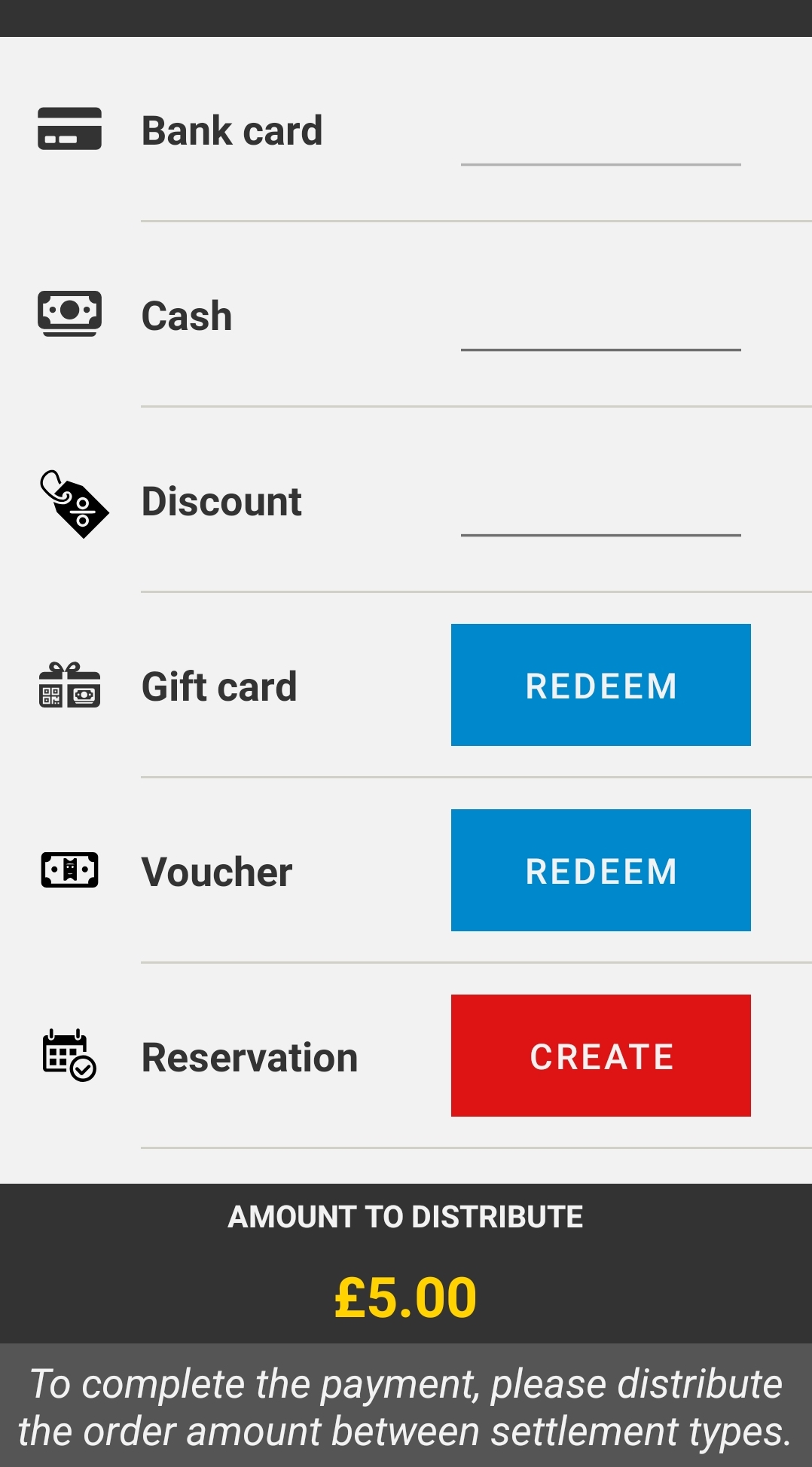 3) You will now be presented with the scanning screen so that you can scan the gift card's QR-code, or alternatively you can type in the gift card's reference number. You will now see the total value that is currently on the gift card as well as what shall be withdrawn from the gift card. Confirm the payment.
If the gift card was not fully used up in the one transaction, then the remainder of the value of the gift card will stay on the card until the customer uses up the full amount (or until the card expires).
Combing payment types
If the value of the order is greater than the remaining balance on the gift card, you can accept payment for the remaining amount on card or in cash.
Note that you do not need to type in the remaining amount manually. Simply click on Card or Cash in the menu at the bottom to automatically display the remaining amount. Complete the payment as normal, either through the Zettle terminal or with cash.