Automated sales report email
You can set up an automated daily sales report for your event by using the Daily Report feature. This tool can be great if you want to easily keep track of how many tickets you are selling for your event, and the raw sales that this equates to. It can also be useful if you have any sponsors or partners who need to be updated on your event sales, but whom do not have their own users on your TicketCo account.
Daily Report
If you go to one of your events and click the Daily Report tab, you can enter one or more email addresses. Simply type in the email address, select the relevant settings below, and click Add.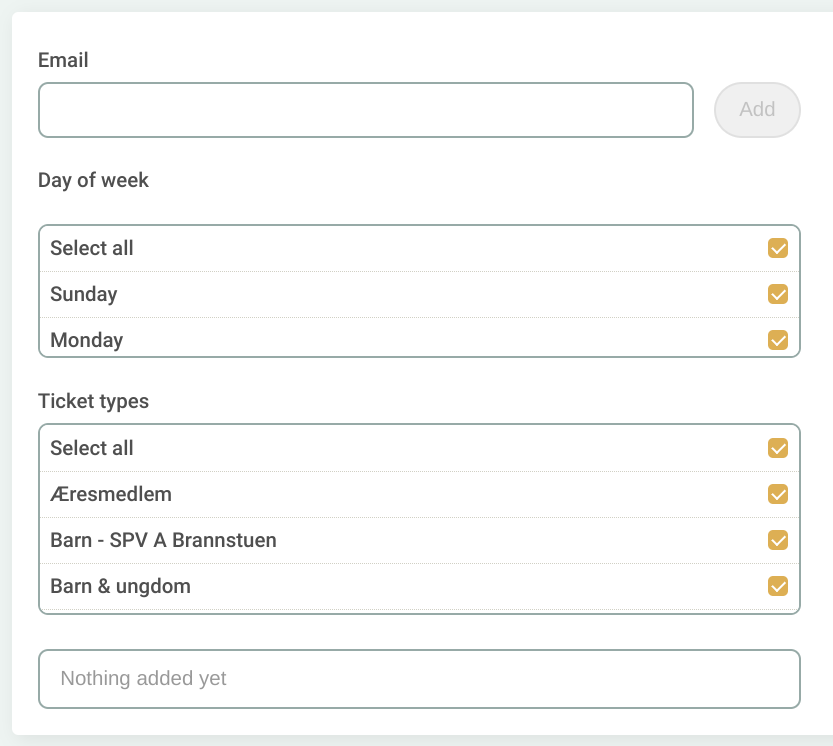 Under Day of week you can select which specific days the recipient should receive the report, and under Ticket types, you can choose which item types should be included in said report. That way you will be able to send summaries to any sponsors or partners you are working with who are interested in sales of specific ticket types.
Where you see Nothing added yet in the image above, you will find a summary of all the email addresses and settings saved on your event if you want to review this later.
PDF summary
The recipients will receive a PDF which shows the ticket types, number of purchases per type, the gross item price and the raw sales figures (note that TicketCo's fees are not shown in this report).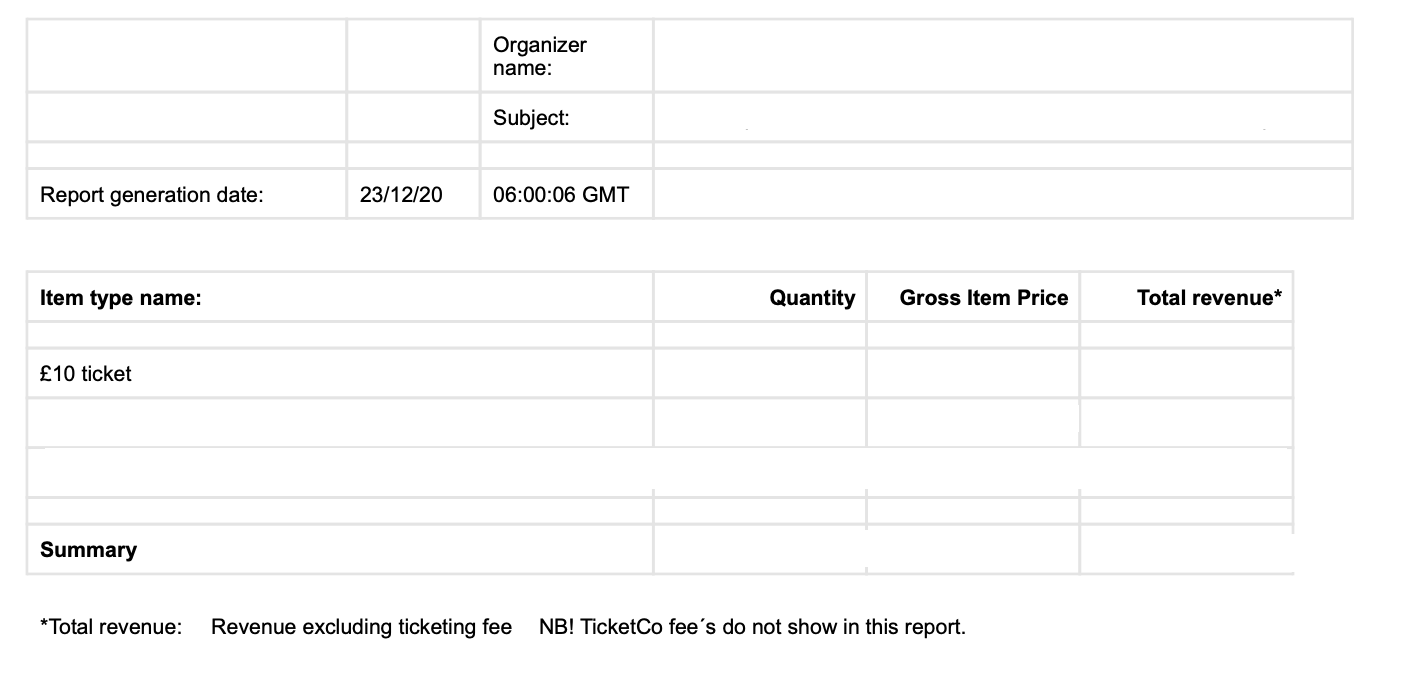 Organizer name - Your company's organiser name in TicketCo
Subject - The name of the event in question
Report generation date - When this report was automatically generated
Item type name - The names of the ticket types and/or other item types on your event
Quantity - The number of items sold within the past 24 hours
Gross Item Price - The price of the item that the ticket buyer pays
Total revenue - Quantity x Gross Item Price (this is excluding the TicketCo fee) ie. raw sales
Summary - The grand total for sales within the last 24 hours
Simple but effective
This feature gives you a quick and simple overview of how your event sales are going. If you would like more detailed reports, you should look into the event reports or dashboard summaries.