Connecting the Star TSP654 printer to iOS and Android device
To connect the STAR Micronics printer (model STAR TSP654 with Bluetooth module) you need an iOS or Android mobile device with TicketCo Admin app installed (from App Store or Google Play) and the printer. Please ensure that Bluetooth is turned on on your mobile device and that you are logged into your admin account in the app.
Preparing the printer
Ensure that the printer has the paper roll inside. If not, please resupply it with a new one.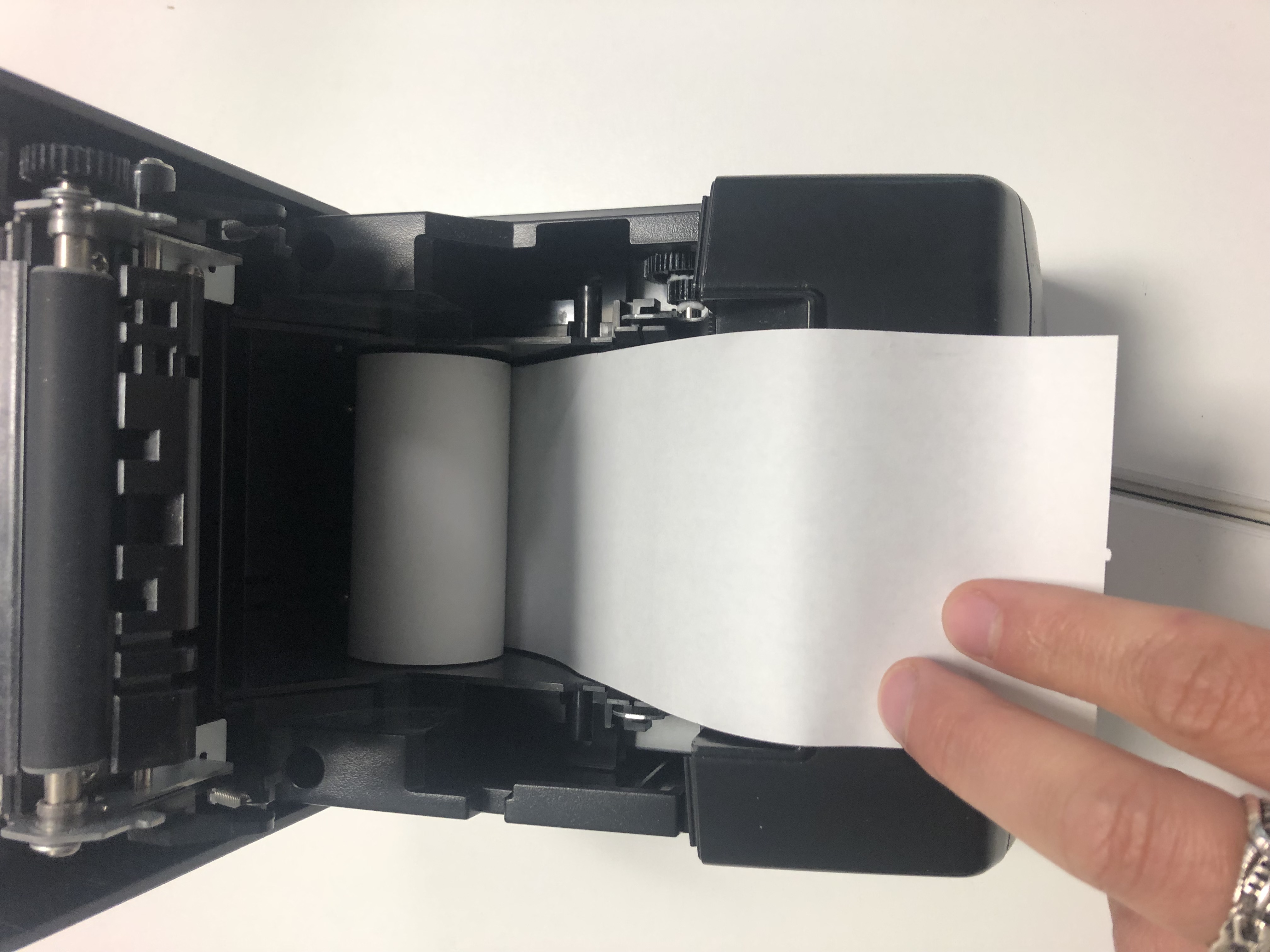 The printer should have the power adaptor and the power cable. Connect the plug to the power socket and the three pin end to the device so that the notch is facing up.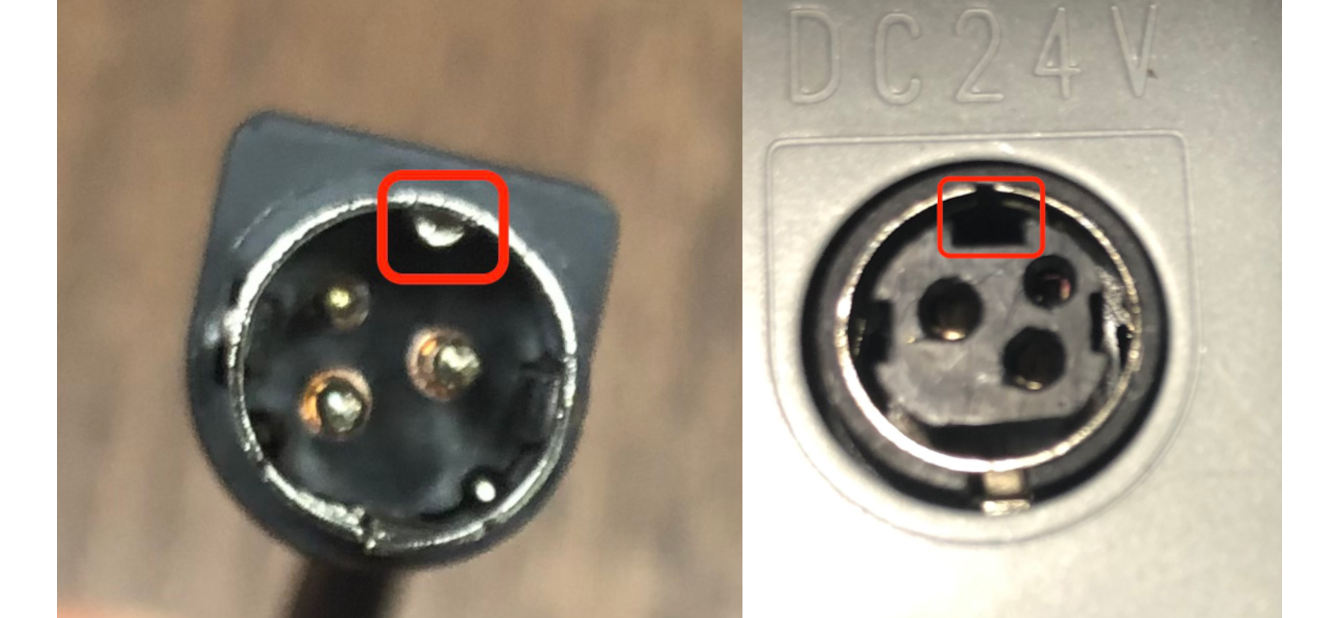 Turn the printer ON (switch is on the left side when looking at the front of the device). You should see the light flashing in the back.

Connecting the printer to your device
First connect your printer to your iOS or Android device with Bluetooth like you would do with any other piece of equipment. On your iOS go to Settings > Bluetooth.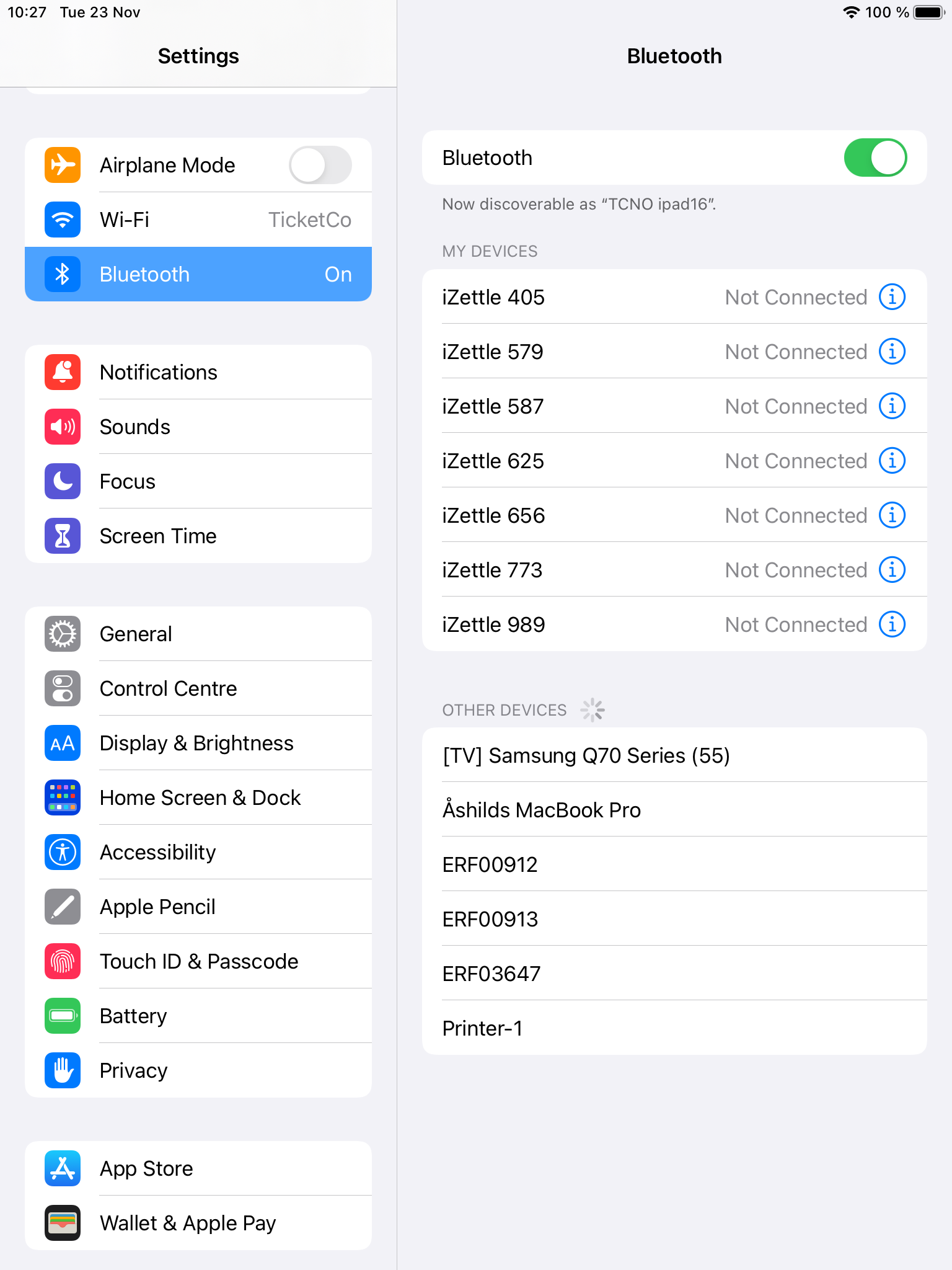 On your Android device, go to Settings > Connections > Bluetooth. Find the printer.
Hold the PAIR button on the printer until the light starts flashing. Now select the printer name on your mobile device (here Printer-1 / Star Micronics). This should pair the printer with the device.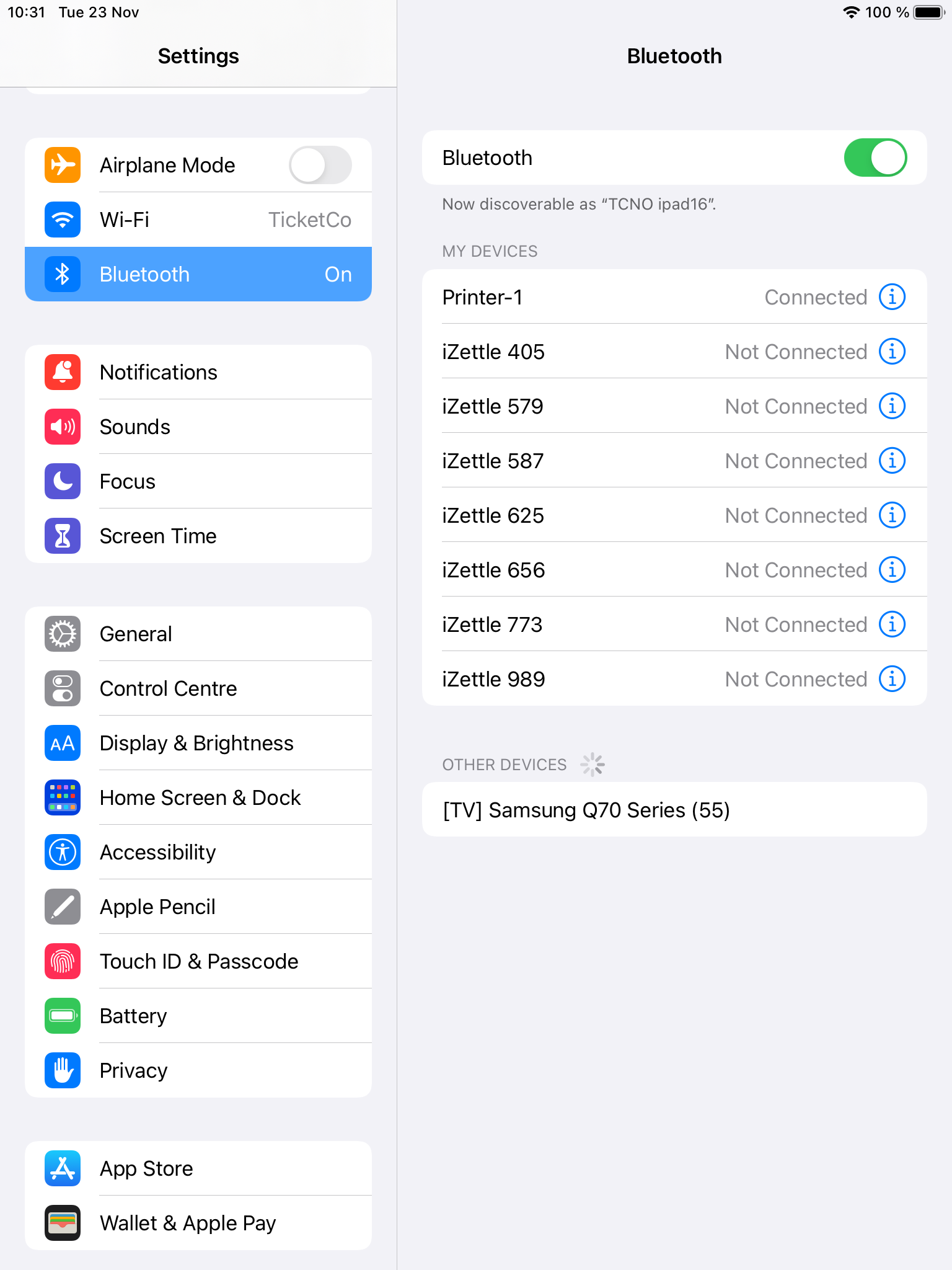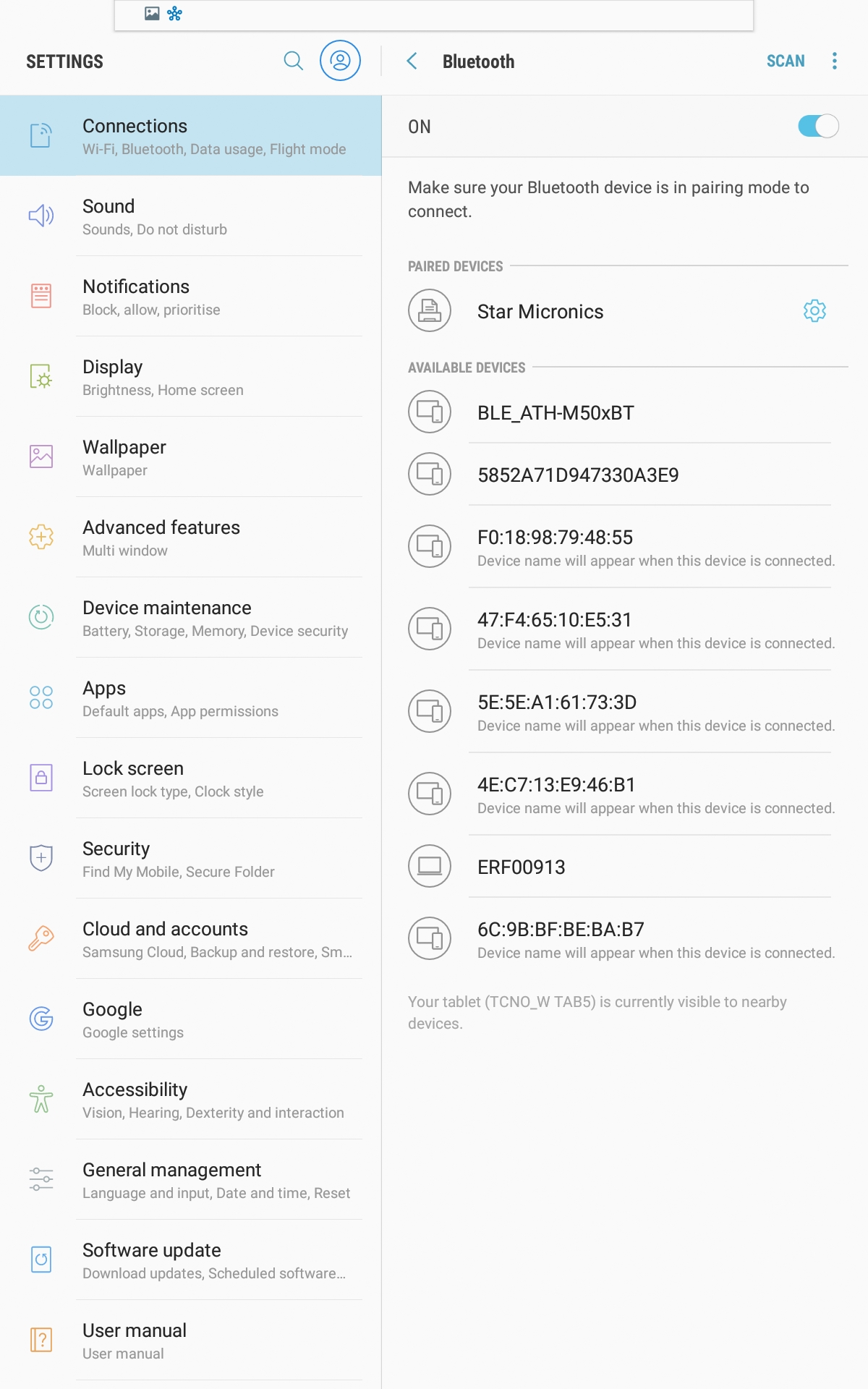 On your iOS or Android device, go to the TicketCo admin app and choose Settings > Ticket printer.


The app should now search for a connected printer and if everything is okay, you should see it on the screen and you are ready to go!

On an Android device you will see a similar screen. There you click on STAR and a pop-up window will appear. Tap it to select the printer, and it should be connected.
Troubleshooting
If you can't connect the devices, please do one or all of the following:
Push the RST button on the printer for a few seconds, so the light will change. Try to go through the pairing process again (point no 4).

Turn the bluetooth off and on again on your iOS / Android and try to go through the pairing process again (point no 4).
Please remember, that the printer can only be connected to one device at a time.
If this does not resolve the problem, please contact support at support@ticketco.net.