5. Connecting the Broadcast in TicketCo
It is important that you enable your stream under the Technical information tab if you have not already done so. Simply click on Technical information and Create:
If you do not have access to this tab, please contact support@ticketco.net and let us know that you want to stream an event. You will also have to contact us if your event is longer than 4 hours. We will then enable live streaming on the event and let you know once it has been added.
Note: This only applies to streaming events. If you are producing a Video on Demand event you will not need this tab enabled.
Once enabled, you will find some key information in this tab which you will use to connect your broadcast to the TicketCo Media Services:
Live stream ticket types
Go to your ticket types and make sure that the Category is registered as Live stream. This is crucial as this is what gives your ticket buyers access to the stream. If you do not do this, your customers' tickets will not grant them access to the stream.
Monitoring your stream
The Technical information tab is where you will be able to view and monitor your sound and video feed in TicketCo, and is essentially the end product sent to the customer also once the performance starts. Even though you will be able to view the content on this tab once a video feed is started, customers will not be able to see any video feed until the performance start time.
Endpoints
On this tab, you will find two endpoints (primary and backup) where URLs and stream keys are generated one hour before the start time set under Event details. Endpoints are the locations where the video segments coming from the encoder are cached, and they also define how TicketCo Media Services prepares the content for delivery. Put simply, when a player device requests video, it comes from this location.
Once you add your primary endpoint (and backup if needed) to your encoder, and the channel has started, you should see the AV coming through on the player. Here, you should monitor the sound, the video and any latency in accordance with the Stream health page to optimise the best output results. (More on Stream health later in section 9). Please note that until a channel is started, either for testing, or the actual performance, the primary and backup endpoints will display as not available yet.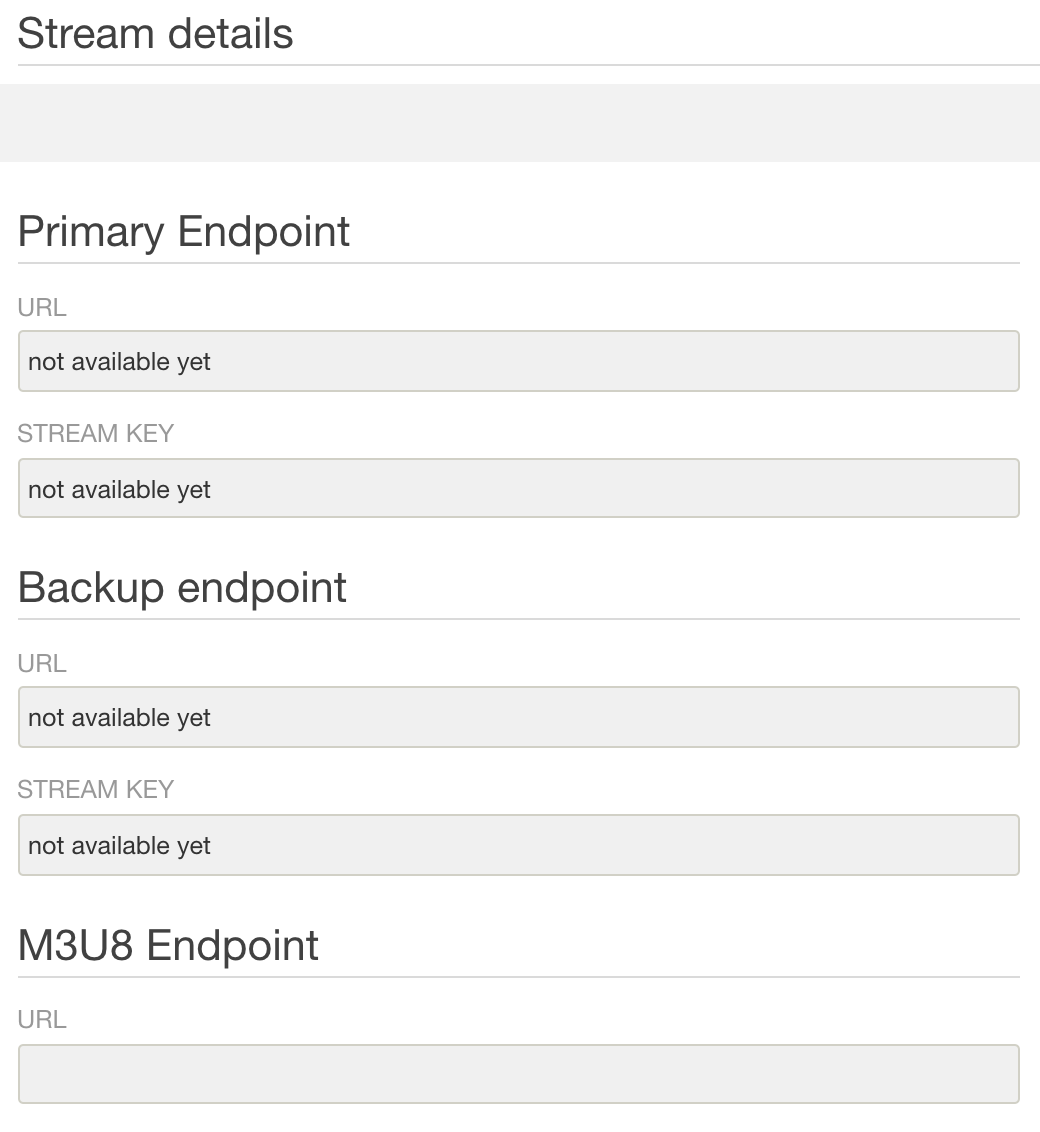 Important: When using the Start for 30 min test function on this page, the system will generate temporary endpoints for testing which will delete after the 30 minutes has expired. It is important to distinguish between your testing stream keys and your stream keys for the actual show, as these will differ.
Producer contact info
This is not obligatory, but you may wish to fill in the following fields: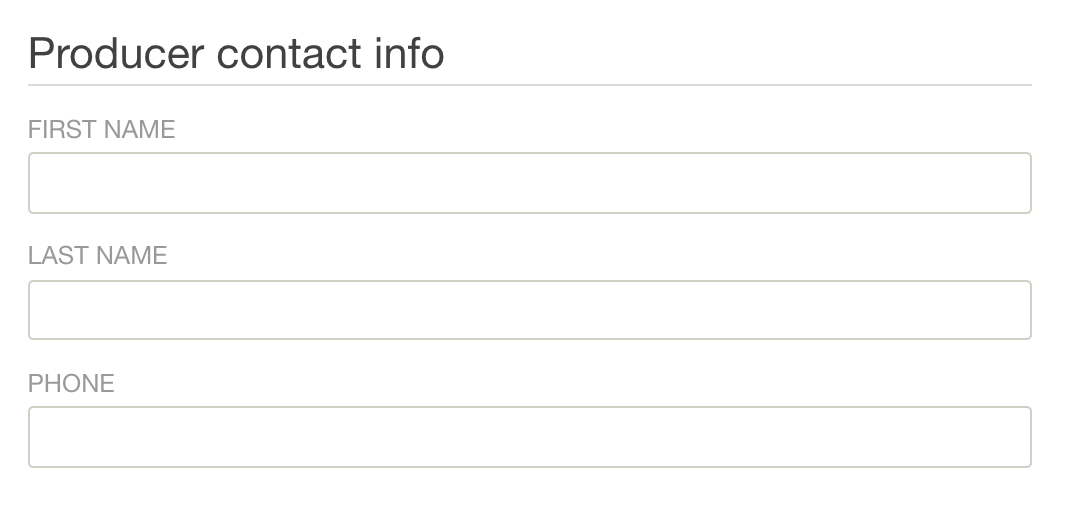 This will mean that if TicketCo pick up any issues with your stream, we will be able to get directly in contact with the right person.
Check Stream Link

Clicking this button will automatically copy the link address to your clipboard, which you can open on another tab to view the content as the customer would see it.
Producer Link
Clicking this button it will automatically copy the link to your clipboard, and you can forward this to your producer. This link contains both access to the video player and the Stream health tab for any external members of your technical team.
Geo-restrictions
Under the Geo-restrictions tab, you can select which countries will be able to view the stream. Please note that you should make sure you have the correct licensing to broadcast your content in these countries. If you are in doubt, contact an industry expert regarding this. Post-stream this tab will be replaced with a Geo-report tab which will show you which countries your stream was viewed from, and the number of views per country.