10. Box Office Enquiries & Final Comments
Once your event is published and on sale, you should be prepared to deal with box office enquiries from your ticket buyers. We understand that this may be a new aspect to your ticket sales which were formerly handled by a separate team, so we hope that this article will help you prepare for these kinds of queries.
We were not ready for this - we're a theatre company not a venue and suddenly we're the venue! All the emails came to us, and to be honest, it should. TicketCo won't be able answer questions about how suitable it might be for a child, or the running time… or even if you can watch in Canada. Only you as the organiser can really answer these questions.
TicketCo are happy to assist you with any queries you may have regarding the event set up on our site, and we also answer ticket buyer questions as best we can. That said, many of these queries may be redirected to you because, as the organiser, you are responsible for the content delivered, and you know the details of your event better than we do!
Contacting the organiser
You should consider which email address you will use to deal with queries from your ticket buyers. Note that the email address registered under Email in Organizer settings will be published at the bottom of the tickets. It is also the address used when ticket buyers send a message via Contact the organizer.

We set up a specific email for this and made it our contact at TicketCo. This means many people can monitor this inbox both pre-sales, sales and broadcast. It gets busy!
Exchanging tickets
Depending on your ticket policy, you may find yourself managing people who have booked for the wrong day or wrong event.

This is often a very common question, particularly if you have multiple events and multiple ticket types. You should consider you policy when it comes to ticket exchanges and refunds, and it is also useful to include this in the Waiver section under Event details. If you wish to assist customers with erroneous purchases, you have a couple of options:
You refund the erroneous purchase, and the customer buys new tickets to the correct event/day. TicketCo may be able to help you with refunding tickets, and you can email us on support@ticketco.net for further information. You can also check out this help article.
You may find it easier to simply reissue the customer with complementary tickets to the correct event/day. This entails having a free ticket set up under Ticket types, and then using Admin sales to send the ticket to the customer. You can find out more here.
Rather than cancel their ticket and refund them (and then ask them to book again), I created a free ticket and just sent this to them instead.

Refunds
Your refund policy should be defined in the Waiver section under Event details. As the legal owner and distributor of the tickets, it is up to you whether you wish to refund a customer's ticket. If a ticket buyer requests a refund directly from us, we will always refer them to you as the event organiser. Please see our TicketCo legal terms for end users which explains that TicketCo cannot be held responsible for the quality of the event.
If you wish to refund a ticket, you should send an email to support@ticketco.net. Generally speaking, we should be able to assist if the ticket purchase was made on a credit card through our mobile app or our website, and if we have not paid out the event funds to you yet. You can find more information here.
How to watch
Live stream tickets are sent out with a link to our pages explaining how you can watch the show; however, you may still get some questions regarding this. We recommend sending your customers the following help pages:
How to view - pay attention to the specifications for Chromecast and Apple TV
It is useful to have this information published in your event description, and also in the Post purchase message and/or How to use the item under Ticket types.

You could also use Contact attendees to send out an email with instructions on the day of the broadcast. You cut down from a 10% call rate to a 2% call rate by emailing at 10am the morning of the show. We would also repeat the email at 6.00pm.
Lost tickets
After the email, you'll get questions: normally "I can't find my ticket" or "I never got a ticket".
You can use the Report tab in the event pages to search up tickets. You can enter a name, reference code, email or phone number in the search box, and any matching items will be displayed at the bottom of the page.

The first thing the customer should do is to check whether the tickets have landed in their spam folder. They can also use our Find your purchased tickets feature on our main page to get any lost tickets resent.
More often than not, the reason for missing tickets is that the customer entered an incorrect email address when they ordered. If you find the customer's tickets in Report (by searching name or phone number), you can edit their mistyped email address and this will automatically resend their tickets to the correct address. Click on the settings symbol next to the tickets in Report, then click Edit and you will see a pop-up box like this one.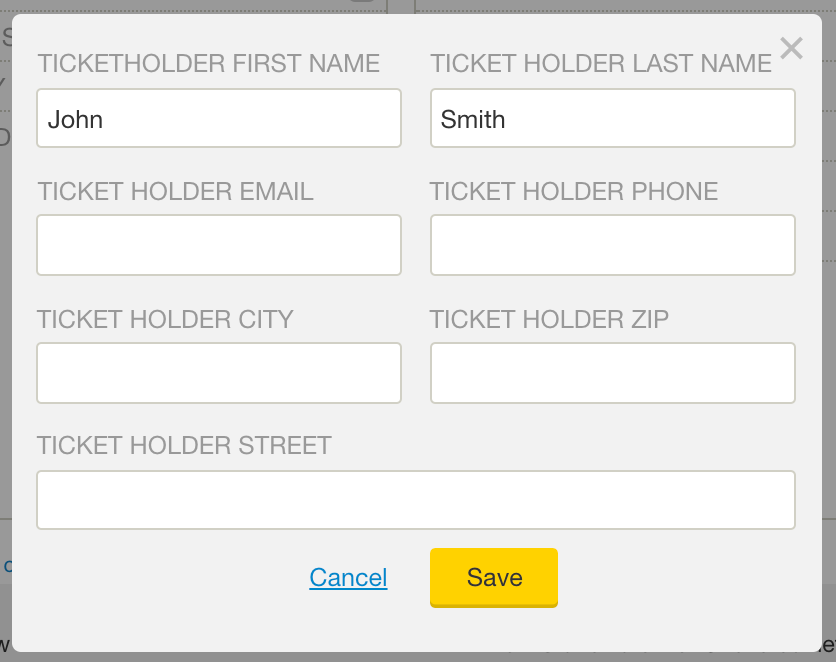 Downloading the TicketCo Media Services app on a Smart TV
Availability of the app depends on the operating system on the customer's Smart TV. There are currently a wide range of TVs out there, and there are a variety of different operating systems out there too.
The TicketCo TV app is compatible with the Android operating system, meaning that it is available to download from the Google Play Store. If a ticket buyer does not have access to the Google Play Store on their TV, this would indicate that their TV uses a different operating system, such as Roku or Tizen. If this is the case, they should consider using Chromecast, Amazon Fire TV or an HDMI cable in order to view the show on their TV.
Viewing on multiple devices
One ticket, containing a link and reference code, allows access to the broadcast for one device at a time. That is to say if person A opens the link/types in the reference code, then person B does the same, person A will be thrown out of the broadcast.
Start time, run time, age restriction
Be prepared to answer questions on these topics. The start time is shown on the tickets, but some ticket buyers may be unsure when they should log into your stream. Some may also need help understanding the difference between a live stream event and a video on demand event, so make sure you know the distinction here. Please see this article for further help.
The public may be confused about what a live PPV show is. We spent a long time in messaging the idea of LIVE as happening LIVE, and that you'd miss it if you weren't there. We made lots of comparisons to the theatre experience.
Expiry date
For Video on Demand events, you may get questions regarding when access to the video expires. The expiry time depends on the settings you have established on your ticket types, and the expiry time starts counting down from when the customer first clicks play on the video. It is worth having a clear description of how the expiry time works under How to Use the Item in your ticket types, as this information is displayed on the customers' tickets.
Supporting your customers on the night
You may get some very last minute queries, and some questions from ticket buyers who are struggling to view during the broadcast. If your stream is going well (which you can monitor on Stream Health), these queries should be kept to a minimum. Ticket buyers may experience trouble if they do not have a stable Internet connection, or if they are using outdated hardware. Please consult our ticket buyer FAQs for further assistance.
Ticket buyers often contact you through social media as well as email, so make sure you have a plan for how to deal with this.
As well as email you'll be getting feedback on social media. Facebook can get quite active, so have a dedicated person to keep on top of it. 80% will be positive! Some people will need help and ask open questions across Twitter.
Our Live Chat feature may come in useful here (if you are using it), as you can directly interact with your ticket buyers and gain real-time feedback on their impression of the show. For more information about live chat, see here.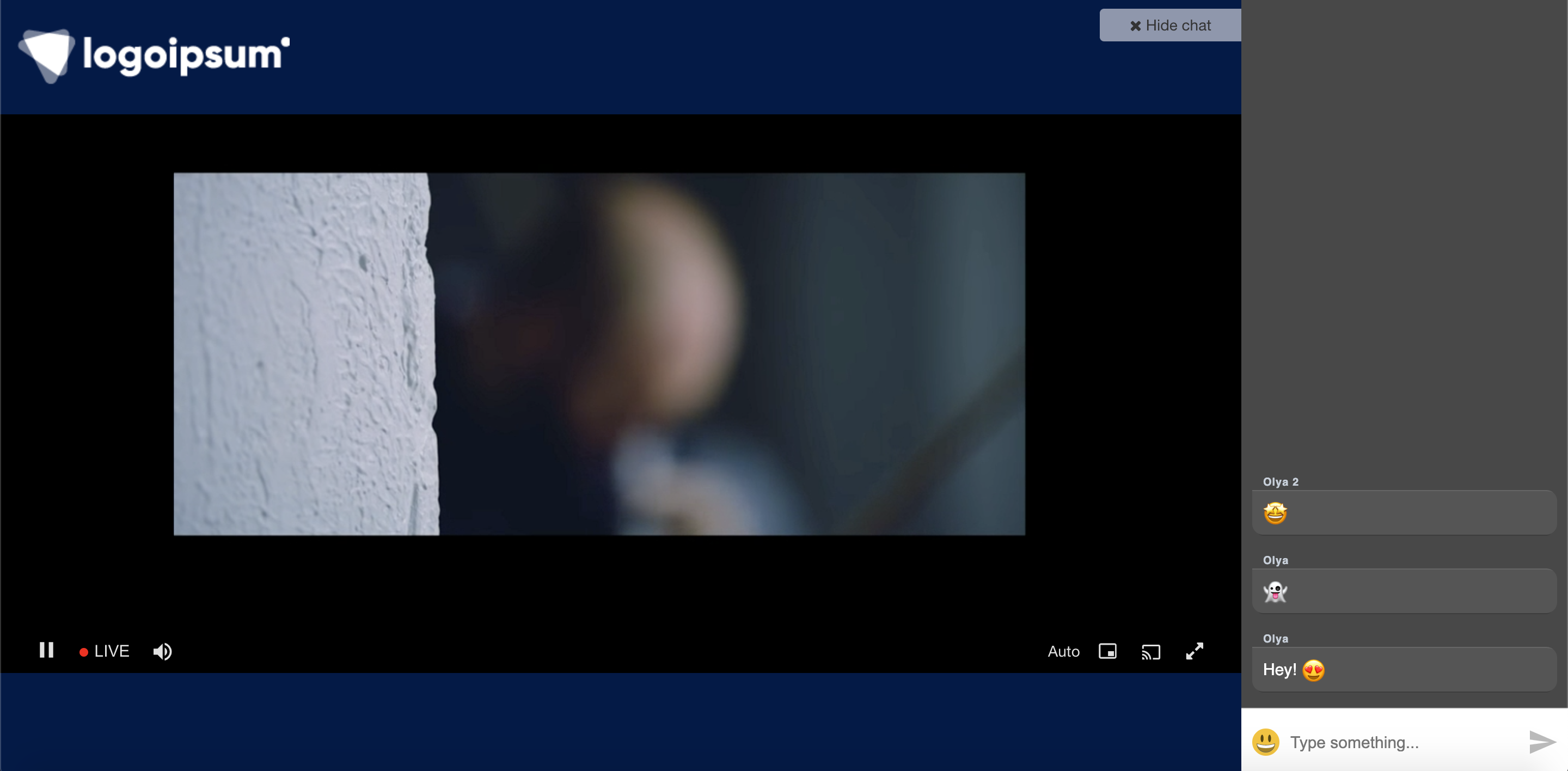 Communication is key
Wise Children's key advice is that your box office team will need to work closely with your technicians and marketing team. If there is a technical issue with your stream, your box office team will need to be informed and they will need to communicate this to the public. We hope of course that your stream goes off without a hitch!
In our experience, good communication with your public leading up to the stream creates a better experience for everyone on the night.
You have now reached the end of our TicketCo Media Services Welcome Pack. We hope you have learnt some tips from TicketCo and from Wise Children's Simon Baker. If you have any other questions, feel free to have a browse through our other help articles, or pop us an email to support@ticketco.net and we will get back to you as soon as we can.
Break a leg!