Other FAQs about season tickets
Where can I find data about my season pass sales?
You can collect data on season ticket sales by going to Season Passes in the main menu, then Report. You will see a page similar to this:
This will show you your sales per season pass type and per settlement type. You can also find a list of all the season passes purchased at the bottom of the Report page. You can filter this list according to the filter settings seen in the image above.
Why is the season pass showing among my other events?
This is due to the shadow item types described in this article. Once you have made sales on your season ticket event, you will see that these sales also show on your associated events. This means you can always see which tickets on your associated events were season ticket purchases, and which were not.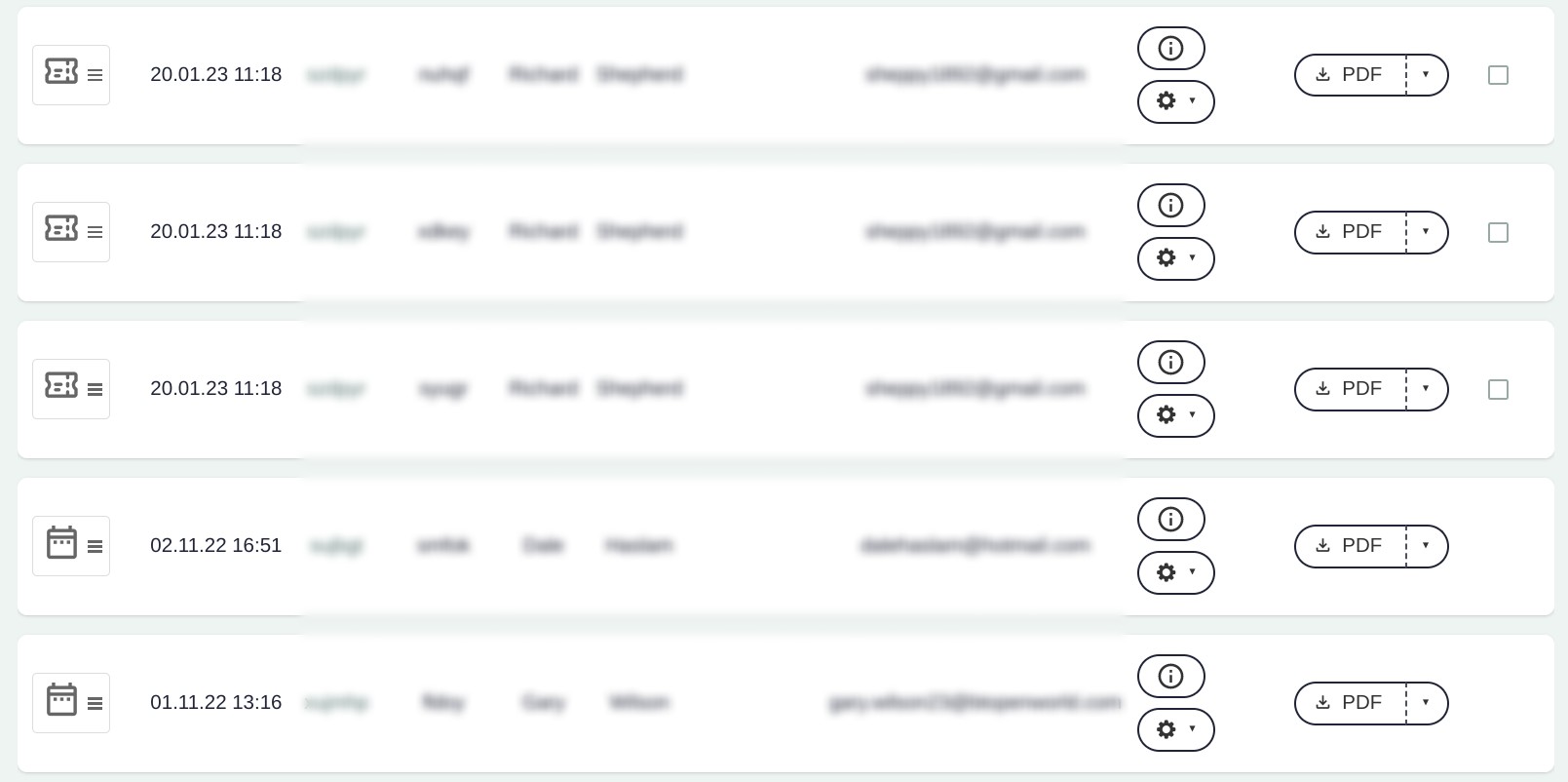 When do I receive payments for season tickets?
Settlement for season tickets will be made in accordance with your individual associated events. You will receive a percentage of the season tickets' price after each connected event. Let's say your season ticket covered 10 different individual events, then you will be paid out 10% of the season tickets' price after each event. If you have 4 associated events, you will receive 25% of the season tickets' price after each individual event has ended.
However, if you receive weekly settlement from TicketCo, then your season ticket sales will be included in the same way as your regular ticket sales.
How do I scan a season ticket?
A season ticket can be scanned just like any regular ticket, but the response you get for the season ticket will depend on whether you are using Continuous mode or Approve scan results.
On Continuous mode, the app will automatically check in the ticket for the first coming match, but only if it starts within the next 2 days. Approve scan results will let you select the specific event, even if it is a few days in the future.
More information about scanning is found here.
Are season passes compatible with TMS?
Unfortunately you cannot use the season pass feature for any Media Services (streaming or Video on Demand) events. You should consider using bundles or our click card feature or upselling instead.